''The earthquakes grow worse and these elementals are restless. There are talks of the end from the twilight hammer, a clan that try to make us join them with the visions of Cho'gall! He was gul'dans apprentice of the shadow council, a powerful ogre.
Do not forget the bravery of the blackrock clan to try and destroy him, blackhands sons Rend and Maim fight hard to destroy him. It seems he remains alive! We do not know how he survived but he must be stopped! We honour the blackrocks and their strength to defeat him, and we will do it again!
I stood as I hear Garrosh hellscream appointed Warchief while the soft thrall leaves to make shaman rituals for these restless elements. We will stand and fight for hellscream with whatever comes, dedicate our lives to him and the horde.
My blood has been cleansed from the tainted blood, now carried by the red blade shaman. While she and many others show us kindness, the bloodmark still want to be rid of us. He will not drive us out, we will stand and be strong and not let him be rid of us! Fight strong blackbloods! ''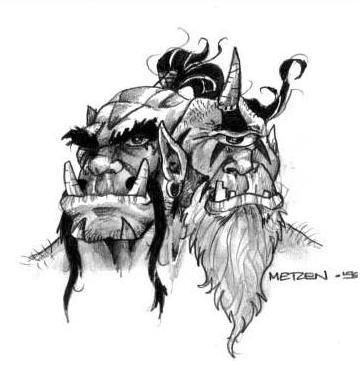 Admin




Posts

: 53


Join date

: 2010-06-20


Age

: 30


Location

: England.



Admin




Posts

: 109


Join date

: 2010-06-21


Age

: 26


Location

: Sweden



Krogu howls to the sky with excitement! " Thank the ancestors that you are free of that curse, Ivar. And, despite my lack of love for Blackhand and his sons, Orgrim Doomhammer also sought to destroy Cho'gall and his clan, and so I lend my axe to that cause. "



Posts

: 15


Join date

: 2010-08-11


Location

: The Virgin islands, United States



Wurga scratched his crotch with small interest and grinned under his bag.
"A good fight eh? Sounds perfect, Count me in Top-Dog. URAH!"



Posts

: 22


Join date

: 2010-10-20


Age

: 30


Location

: Behind you.




---
Permissions in this forum:
You
cannot
reply to topics in this forum